Live now on Kickstarter as part of ZineQuest for two weeks until Mon, August 29.  Fully funded within an hour, currently smashing through stretch goals, From the Shroud #3 is a zine focusing on the cosmic horror of the Other Worlds for Crypts and Things and other OSR/Fantasy games.
From the Shroud issue 3 on Kickstarter until Mon, August 29.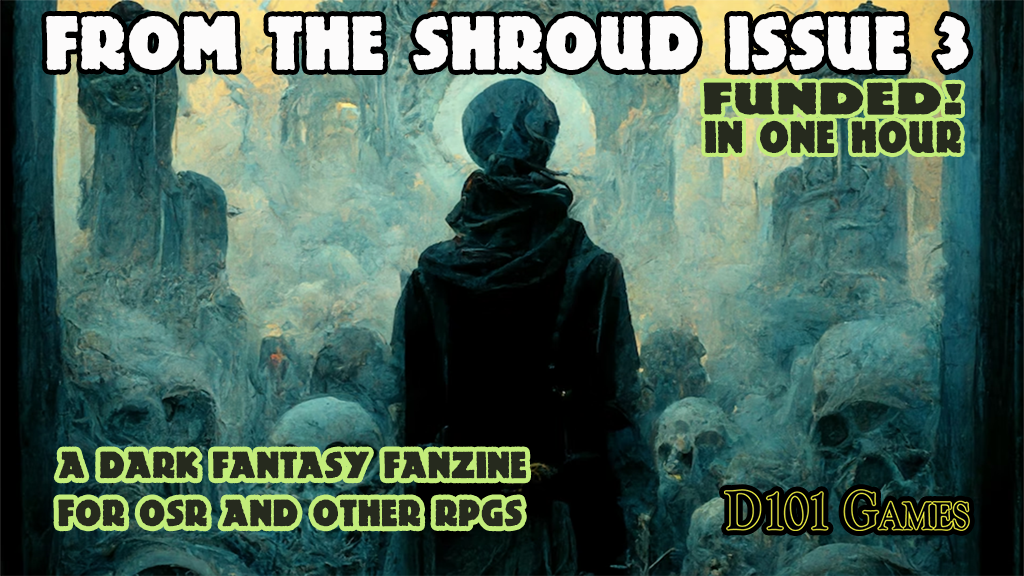 Also, everything that I've done for Crypts and Things, including previous issues of the zine, is available as an add-on, so it's a great way to either catch up with the releases or get into the game.